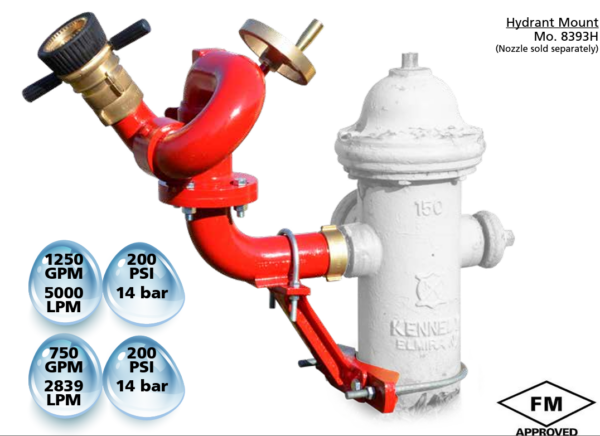 Overview
Stingray® has flow-efficient 3" waterway that allow for flows up to 1250 GPM. All features designed to minimize maintenance needs, including: choice of corrosion-resistant brass or lightweight Elk-O-Lite® construction, fully enclosed gearcase with stainless steel worm, bronze balls in all swivel joints, and grease zerks for easy lubrication. Flexible installation options include numerous base options and a hydrant mounting choice. Compact in size, the Stingray® is extremely versatile, allowing the monitor to serve a variety of real-world needs. The Stingray® IV offers built-in shut-off capabilities from a full flow 3" ball valve.
Max Flow
1250 GPM (5000 LPM)
Inlets
2.5" NHT (F)
Outlet Size
2.5" NHT
Controls
Single hand-wheel Tiller
Material/Finish
Brass with red urethane enamel
Friction Loss
27 psi at 1250 gpm
17 psi at 1000 gpm
9 psi at 750 gpm
Travel
V -60º to +70º (130º)
H 360º (continuous)
Weight
85 lbs.
Ratings and Certifications
CE and FM Approved
---